July 2013 – London, England (reported by Chicago Limousine)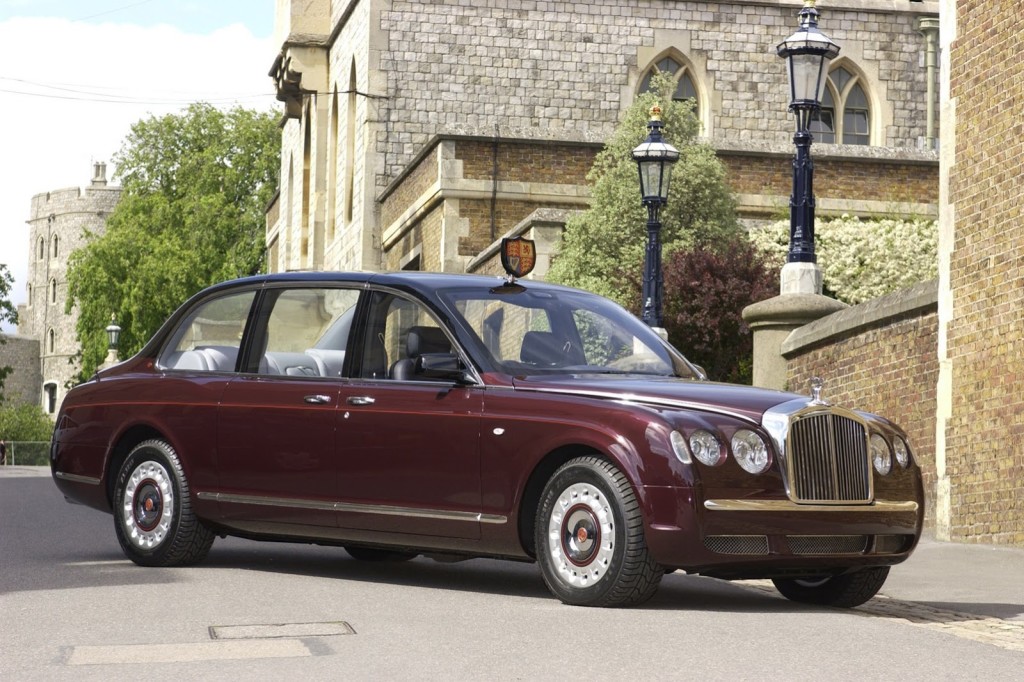 Buckingham Palace Gardens were hosting the Coronation festival this June. During this festival, Londoners had a rare opportunity to take a look at the royal Bentley State Limousine.  Queens limousine was showcased along some the other royal limousines.
The royal Bentley was the hit of the entire car showcase, which included a collection of Bentley limousines, and a Rolls Royce . The unique State Bentley was given to the queen back in 2002 to mark the anniversary of 50 years of her accession to the British throne.
The State Limousine has been featured in many articles and shows over TV and internet, many followers were familiar with the vehicle since 2002. However, now fans had a rare opportunity to get close to the vehicle, walk around it and take a peek inside this beautiful Chicago Limousine. Bentley's director of Royal affiliations Richard Charlesworth claims "Millions of people were familiar with the State limo, however, now we give our people an exclusive opportunity to almost touch the Limousine".
The Bentley was a result of the project "Diamond", which was first started in 2000. Its goal was to craft a vehicle that would allow a clear and unobstructed view of Queen Elizabeth. The project gathered a team of designers from all over the world that created a stunning panoramic glasshouse that was not only clear but also taller than other Bentleys. Some Chicago based designers were also involved in the process.
The vehicle is a state of art Bentley. Pictures brought to you by Chicago Limo service http://elitechicagolimo.com/chicago_party_bus_limousine.html